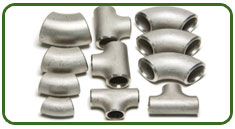 Buttweld Fittings
Grades : Grade 1, Grade 2, Grade 3, Grade 4, Grade 5, Grade 7, Grade 9, Grade 23
Range : 15 NB To 600 NB in Sch.:5,10,20,40,80,120,160,XS, XXS.
Types :
Bend (Long & Short)
Elbow (180 Deg., 90 Deg. & 45 Deg.) Tee (Equal & Unequal)
Reducer (Concentric & Eccentric)
CAP, Stub end (Long & Short)
Nipple (Barrel)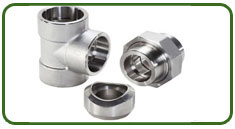 Forged Fittings
Grades : Grade 1, Grade 2, Grade 3, Grade 4, Grade 5, Grade 7, Grade 9, Grade 23
Size: 1/2" NB to 4" NB
Types :
• Titanium Union
• Titanium Coupling
• Titanium Full Coupling
• Titanium Cross
• Titanium Forged Elbow
• Titanium Hex Nipple
• Titanium Plug
• Titanium Bushing
• Titanium Boss
• Titanium Insert
• Titanium Adapter
• Titanium Socket
• Titanium Forged Tee
• Titanium Olets
• Titanium Weldolet
• Titanium Sockolet
• Titanium Elbowlet
• Titanium Thredolet
• Titanium Nipolet
• Titanium Latrolet
• Titanium Sweepolet
• Titanium Half Coupling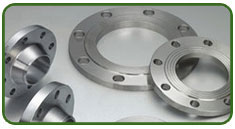 Flanges
Specifications
Material:Titanium.
Grade: Gr2, Gr5, Gr7, Gr9.
Standards: DIN,ASTM,BS.
Application:Bicycles,Motors,Chemicals.
Description
Standards: DIN,ASTM,BS.
Strength : Superior Quality, Fast delivery, Competitive price as well as humanized after-sales service.
Features : Low density, rustless, good antiwear property, high strength.
Size : Set the size according to the customers' requirements.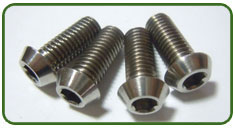 Fastener
Grades : Grade 1, Grade 2, Grade 3, Grade 4, Grade 5, Grade 7, Grade 9, Grade 23.
Types: Bolts Stud Bolts, Hex Head Bolts, Socket Hexagon Head Screw Anchor Bolts, U-Bolts, J Bolts, Mushroom Head Square Neck Bolts , T- Head Bolts , Wing Screw , Eye Bolt , Eye Bolt, Foundation Bolts, Structural Bolts.
Application : Titanium fasteners can be used in racing industries such as racing motorcycles and cars, sailing boats and medical equipment, etc.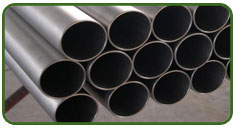 Pipe & Tube
Grades : Grade 1, Grade 2, Grade 3, Grade 4, Grade 5, Grade 7, Grade 9, Grade 23
Type: Seamless / Erw / Welded/ Fabricated
Range : 15 NB UP TO 600 NB IN SCH 5S, 10S, 10, 20, 40S, 40, STD, 60, 80S, 80, XS, 100, 120, 140, 160 etc.
Form Round, square, rectangular, hydraulic etc. Length Single Random, Double Ranidom & Cut Length End Plain End, Bevelled End, Treaded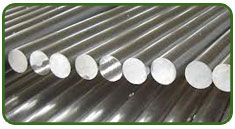 Round Bar
Specifications : Titanium round bar
Grade: Gr1,Gr2,Gr3,Gr5,Gr7
Standard: ASTM B348, ASTM F136, ASTM F67, AMS 4928
Specification:
Grade : Gr1, Gr2, Gr4 ,Gr5,Ti-6AL4V ELI,Gr.7, Gr.9, Gr.12
Standard : ASTM B348, ASTM F136, ASTM F67, AMS 4928
Size: Diameter : 4mm to 350mm, Length: 50mm to 6000mm
payment : T/T or L/C at sight
MOQ : 10 kg
package : Ply wooden case or as request
delivery time : 7- 30 days after confirmed
applications: industry, glasses so on.

Chemical Requirments:

| | N | C | H | Fe | O | AI | V | Pa | Mo | Ni | Ti |
| --- | --- | --- | --- | --- | --- | --- | --- | --- | --- | --- | --- |
| Gr 1 | 0.03 | 0.08 | 0.015 | 0.020 | 0.18 | | | | | | bal |
| Gr 2 | 0.03 | 0.08 | 0.015 | 0.30 | 0.25 | | | | | | bal |
| Gr 3 | 0.05 | 0.08 | 0.015 | 0.30 | 0.35 | | | | | | bal |
| Gr 4 | 0.05 | 0.08 | 0.015 | 0.50 | 0.40 | | | | | | bal |
| Gr 5 | 0.05 | 0.08 | 0.015 | 0.40 | 0.20 | 5.5~6.75 | 3.5~4.5 | | | | bal |
| Gr 7 | 0.03 | 0.08 | 0.015 | 0.30 | 0.25 | | | 0.12~0.25 | | | bal |
| Gr 9 | 0.03 | 0.08 | 0.015 | 0.25 | 0.15 | 2.5~3.5 | 2.0~3.0 | | | | bal |
| Gr 12 | 0.03 | 0.08 | 0.015 | 0.30 | 0.25 | | | | 0.2~0.4 | 0.6~0.9 | bal |
Tensile requirements
grade

Tensil
strength(min)
Yeild
strength(min)

Elongation(%)

ksi

MPa

ksi

MPa

1

35
240
20
138
24

2

50
345
40
275
20

3

65
450
55
380
18

4

80
550
70
483
15

5

130
895
120
828
10

6

50
345
40
275
20

7

90
620
70
438
15

8

70
438
50
345
18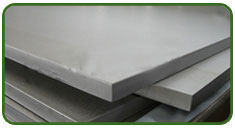 Sheet, Plates & Coils
Specifications
hot and coll rolled, Gr1~Gr23
Thickness:
0.3mm - 60mm
Length:
6000mm
ASTM B265,ASTM 4911,F67,F136
material:
titanium and titanium alloys
pure titanium grade: GR1, GR2, GR3, GR4
titanium alloy grade: GR5 (6% Al, 4%V)
• GR6 (5% AL, 2.5%Sn)
• Gr.7 (Titanium + Pd)
• Gr.9 (3% Al, 2.5%V)
• Gr.10 (11.5%Mo, 6% Zr, 4.5% Sn)
• Gr.11 (Titanium + Pd)
• Gr.12 (0.3% Mo, 0.8% Ni)

Common Specification:
Specification:
Product Form
ASTM B265(Gr2)
Sheet,Strip and Plate
ASTM B338
Tube,Seamless and Welded
ASTM B348(Gr2)
Bars and Billets
ASTM B861
Seamless Pipe
ASTM B863
Wire
ASTM F67(Gr2)
Unalloyed Titanium for Surgical Implants